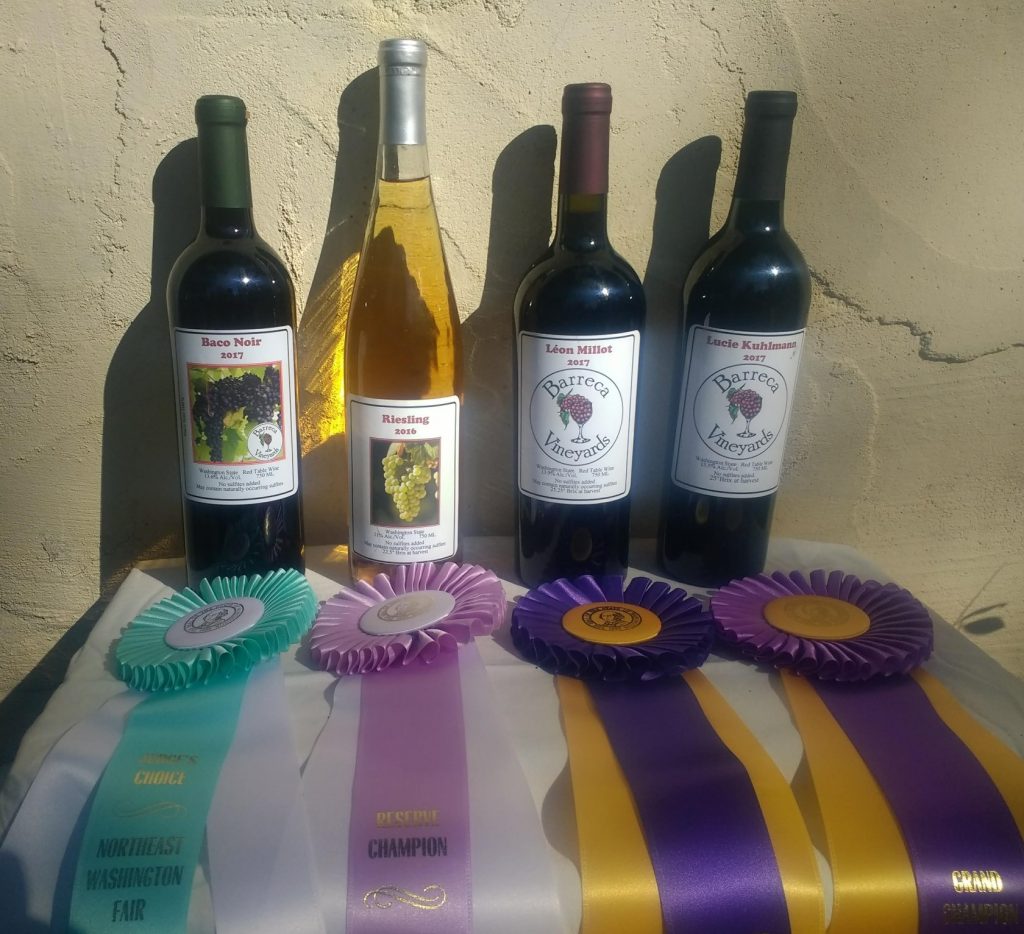 Most of the posts on this site are about making pure wine and improving the soil. But this is a commercial website. So by way of shameless self promotion. Here are some quotes about our wine:
"We sure enjoy your wine. It is the Best!!!" Joe Greco
"That bottle didn't last through the night." Daniel Kurpis
"I don't even drink red wine and I loved your Baco Noir." Linda Coleman
"I was here a couple weeks ago and bought a bottle of Lucie Kuhlmann. It was fabulous." Linda Lewis
Lucie Kuhlmann – a light red semi-sweet award-winning dinner wine
Okanogan Riesling – a drier clean white wine
Leon Millot – a sweeter red wine, Grand Champion at NE Wash. Fair
Baco Noir – Our driest wine, very popular, distinct berry flavor
Siegerrebe – A crisp white wine, limited supply
Muscat – a semi-sweet white wine with hints of citrus
Gewurztraminer – A must-try white wine , limited supply
Apple Wine – made without adding sugar by concentrating the juice
Huckleberry – wonderful wild berry flavor, limited supply
Elderberry – a perfect contrast between strong berry and apple flavors.
Maréchal Foch – a deep red full-bodied wine, great with red meat
French Rocks Red – our house blend of red wines

There is a lot of information on this site. It is programmed to come up showing this blog page. There are a lot of blogs but only a few may be of interest to you. Scroll down on the left side of the page to see the current topic categories and narrow down the range you want to read.