It's the time of radical changes back and forth.  High temperatures without rain have persisted since June but now low temperatures and rain have returned as well.  The Fall equinox sounds like one of the most even times of the year for the length of the day and night.  But that balance is only a passing illusion during the fastest changing season.  September 11th for instance started out at 40° here and freezing in many places, but got up to 90° in the afternoon. So it is with us, big changes on a daily basis. The harvest has begun in earnest as the smoke and fires are fading away.
The weekly rhythm of Farmers Market on Wednesday and Saturday is now squeezed between harvests of garlic, cucumbers (and making pickles), picking pears, harvesting filberts, making marinara and now making raisins and starting on wine. So this may be the last blog post for awhile.
The long hot summer broke into full-fledged forest fires on Labor Day, Monday September 7th in the morning as strong winds out of the North swept through the State.  Our power was out by 10 AM and didn't return – despite many misleading predictions – until noon on Thursday the 10th.  These are the times when you wish you had all the backup systems in place, a big cistern on the hill, generators for the refrigeration, solar panels and batteries for communication and lights.
Additionally we needed our N95 masks because smoke rolled in from fires across Lake Roosevelt from us that grew from 7,000 to 14,000 acres over the next week. Add to that smoke that swept up from fires in California and Oregon and we were dealing with smoke for another two weeks. Not that we were out of things to work on without electricity. Birds came back in force to eat the grape crop and I scrambled to put up bird nets. I sacrificed a few early grapes to feed the wildlife but I had to stop their harvest to save mine.
September is also a time of celebration, Cheryl and my wedding anniversary was September 23rd followed quickly by my birthday on the 26th. We managed to eat out and travel to my daughter April's family homestead near Curlew for a really nice sunny get together outside. April made a big carrot cake. Link to Picture Album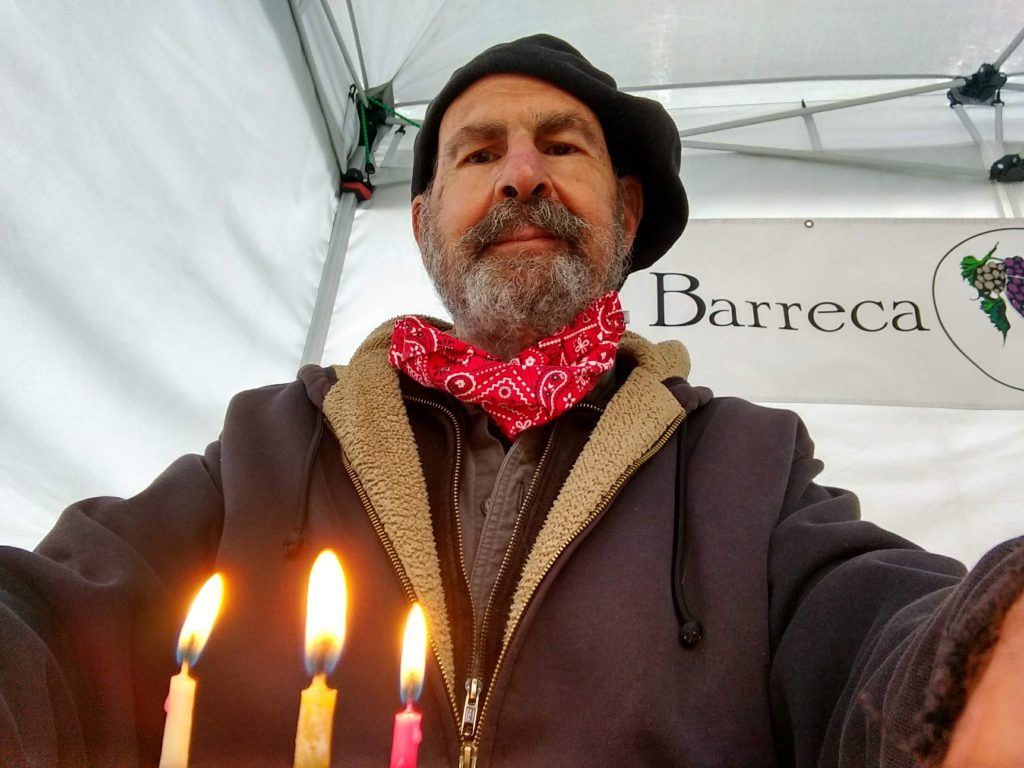 Over the course of the month I made pies that followed the season from huckleberries to summer apples and pears. (Cheryl put birthday candles in my piece of pear pie.)  We also managed to enjoy a long season of fresh corn.  There are definite advantages to being one of the first to arrive at every Farmers Market.  Corn fritters covered in fresh fruit remain one of our favorite summer treats. 
The long season stretching into an Indian Summer makes up for the slow ripening of our tomatoes and grapes.  We learned that when plants are so hot that they are using more water to stay cool than to grow, they don't ripen as fast.  As the Zen saying goes "Everything is the perfect lesson."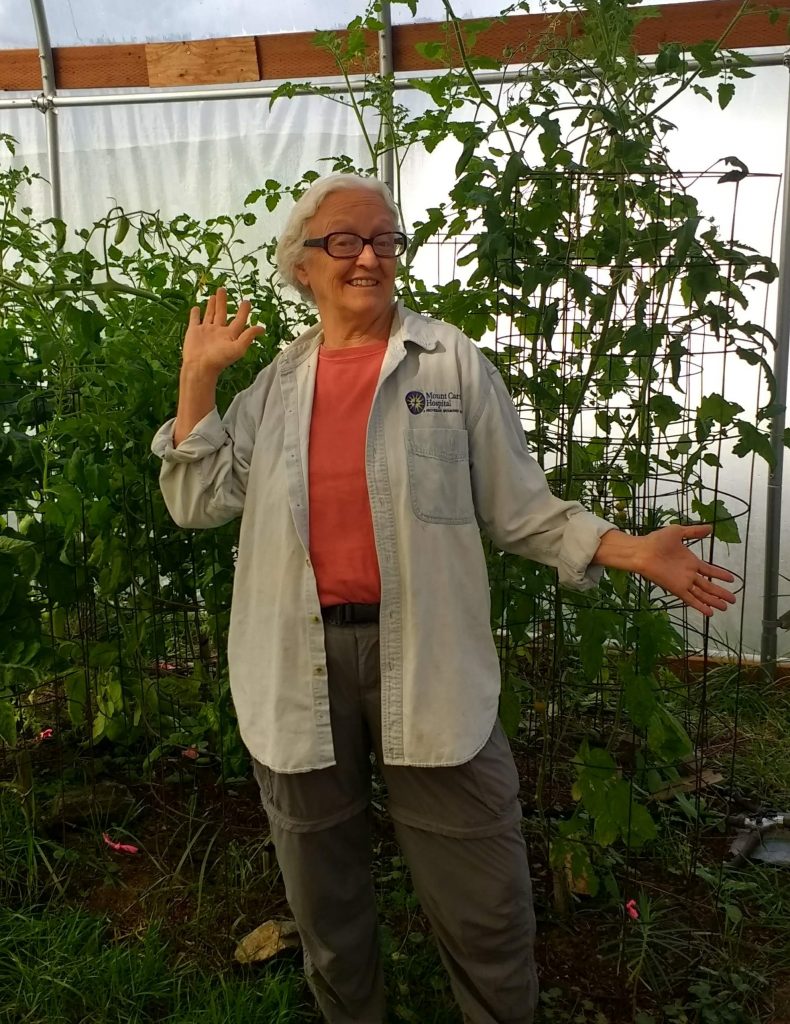 Speaking of learning, I have had chances to read some very good books and listen to great podcasts over the last month. The drawback is that I am in the middle of several books and seem to be trading off between them morning, noon and night. But I offer these quick reviews and links to encourage anyone else who might want to read and discuss them to do so.
The Marvelous Pigness of Pigs, Joel Salatin: Salatin has a lot of ideas and perceptions about what it takes to grow food responsibly enrich the soil and succeed economically.  Unfortunately in this book he as to conjure up justifications for all of these things from the Bible to convince a Christian Base that industrial agriculture and marketing is not the way to increase and multiply.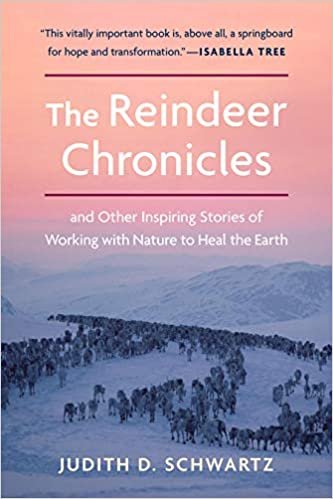 The Reindeer Chronicles, Judith Schwartz: This is a delightful book full of stories of successful community solutions to agriculture, climate-related and ecological problems.  Her focus is on the cultural roots of all these problems and the way to resolve them from that direction.
Braiding Sweetgrass, Robin Wall Kimmerer: Professor Kimmerer manages to marry her scientific understanding of botany with her Potawatomi Native American heritage. She offers a series of stories drawn from her own family and educational experiences to illustrate the unity of all life and how to humbly take up our role within it.
Transitions to Regenerative Agriculture, Terry McCoster: This is a link to a Regenerative Agriculture podcast interview with McCoster. All of these podcasts are incredibly informative. McCosker has been very successful at discovering ways to restore soil and climate health through good grazing practices in Australia. More importantly, he has facilitated ways for over 10% of the country's farmers to transition to these methods. One thing that has really piqued my interest was a reference he makes to this next book.
The Field; Lynne McTaggart: Although 20 years old by now, this book takes on the immense task of exploring the relationship of science and the life forces previously thought to be the exclusive realm of homeopathy, parapsychology and  mystical religion.  The Quantum Theory of the Zero Point Field is the unifying theme of this book.  It draws on the histories of scientists who are exploring the relationship of consciousness and matter.  (Having just Googled 'Zero Point Field", I see that this is a big rabbit hole to go down.  Stay tuned.)
That's all for now folks. Breathe deeply and carry on.